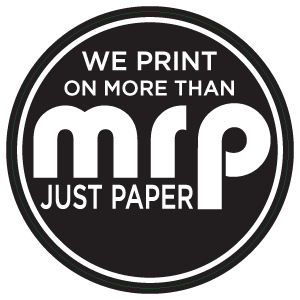 Services
Mr. Print supplies varied printed products and business services to local and national accounts. These services include:
We believe wholeheartedly in our business and have built a solid reputation giving our clients reliable service and products at competitive pricing. The owners and staff at Mr. Print Canada are all hardworking, friendly and professional.
History
We are a family based business with owner Norman Clifton and daughter Amanda Carson running the business. Amanda's husband Doug works in bindery, plus several seasoned designers and digital press operators.
The company was founded in 1998 in Belleville, Ontario as a working partnership between Norman Clifton and David Pepper (David left in 2018 to pursue other interests). Initially working from a garage with extremely limited resources, the business was built from the ground up. Eventually a small storefront was added in a co-op business center and Norm's daughter Amanda joined the business helping with customer service and office management. In 2002 the company became incorporated with it's own location and again in 2008 the company moved to it's present location at 487 Dundas West.
Location
We are located in Belleville Ontario, Canada. The City of Toronto is located 2 hours to the west, Montreal is located 4 hours to the east, and Ottawa is located 2.5 hours to the north-east.